Traveling To Consciousness Sponsors
This is a list of all products and companies that are personally endorsed and used by Clayton Cuteri.
22nd Jul 2022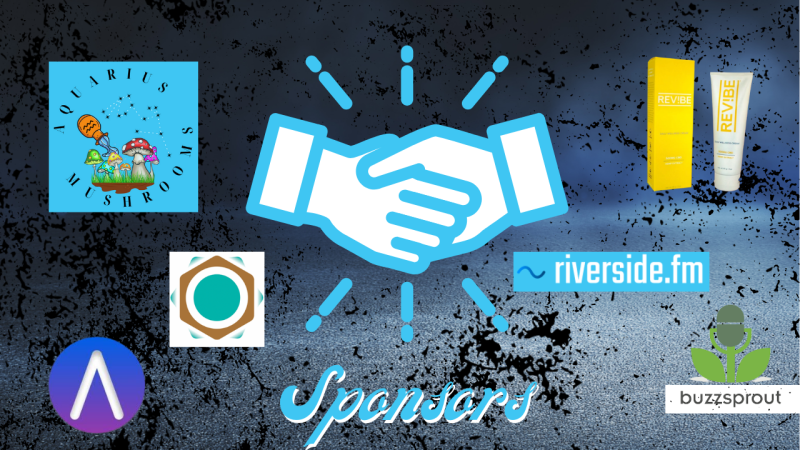 I, Clayton Cuteri, personally stand by all of the products that are listed below.
I personally use or have used the products in some way shape or form and tell you that they are the best at what they do. If this show resonates with you, then I KNOW that these products will too!
Aquarius Mushrooms: Mushrooms For The New Age of Enlightenment
These trip buddies are PERFECT for anyone who has a room dedicated to their spiritual adventures, or anyone who is looking for a piece of fine art to enhance their psychedelic experience.
Conscious Technologies: Harmonizing The Planet
This company is creating technology that will revolutionaize humanity and the way that we interface with our technological advancements with their inventions from the astral realm. Listen to Episode 034 to meet one of the co-founders!
Revibe CBD: Feel Better. Live Better. Premium All-Natural CBD
With all the CBD options out there, it can be difficult to find the right one. This is my personal favorite one that I have found. It's fast acting and soothes muscles almost instantly.
Riverside.FM: The Easiest Way To Record Podcasts and Video In Studio Quality Form Anywhere
The best Zoom replacement on the market. They have incredible functionality for podcast host and YouTube content creators. I personally record all of my podcasts and YouTube videos with them.
Their editing studio is second to none. I highly recommend you check out their online platform that is top notch for audio recording and video recording. Their slogan says it all…
Buzzsprout: Podcast Hosting Made Easy
If you're thinking about starting a podcast, a key to know is that you need to host your audio somewhere. Buzzsprout is the best option that I have found to get your audio blasted out to all of the mainstream directories, like Apple Podcasts and Spotify.
I am able to be featured on over 18 different podcast platforms because of how easy Buzzsprout makes integration. I'm hosted on many more that I don't even know about because of their platform. They also have great software to track where your episodes are being downloaded.
SupaPass: Everything You Need To Build A Content Business
I use SupaPass to host my website. They also host all of my content! SupaPass made it super simple to create my own app. So if you have the app, this is who made it possible!
If you're a content creator, SupaPass is who you need to go through to monetize your content. Their platform is excellent for podcast hosts (like me!) to coaches to music producers and more.
Also, I worked out a special deal with SupaPass for my community.
At checkout, use code: CLAYTON2022 and you will receive 10% off for the first 12 months of the yearly or monthly packages across all tiers (apps or website)! No other creator has this kind of offer.
Steps: Click the link below, then enter code CLAYTON2022 at checkout.
Comments
Join in! Login to post comments.
Loading comments...